This ribbon chain is a sweet accent to any project. It can be applied to pillows, purses, garments, and I think it would look awesome on a headband. Mom (Zede) saw this technique on one of Deatra's (former owner of the store) projects way back in the 90′s and asked her how it was done- she couldn't remember! So, Mom decided she'd think through it. The moment of inspiration came while she was driving home and resulted in her speeding the rest of the way to the house, coming to a screeching halt in front of the garage, and racing up to her studio to find some ribbon to act out her ideas upon. Remember folks- this was before the days of video tutorials, when you had to figure it out all by yourself!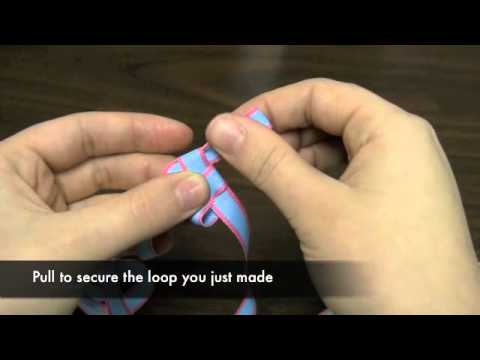 As I explain in this video, we have revisited this technique several times throughout the years, and every time we have re-teach ourselves. Well, this video should do the trick from now on!
Have you tried it yet? Isn't it simple?